1 billion 500 thousand art sites
Bringing artists to the attention of the art buying public.
Our competitions are all about you - your talent - your goals -your aspirations and by participating in our competitions you enable us to go to work for you.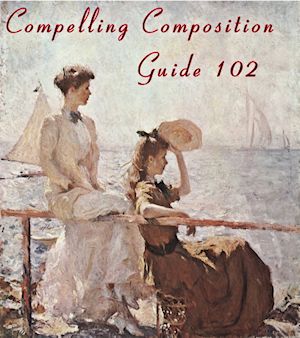 ? Do you know - the 'insider secrets' to building or 'composing' a picture? Get your complimentary copy now. Drawing ability alone - is just scratching the surface...
Comments from Past Participants
"Wow-thank you so much" - J. Bauer
"It's encouraging to be included in this show. Thank you Elizabeth for all the help your gallery is giving me." - A. Moore
"Well, thank you very much." - C. Morse
"Thank you so very much! and on my Birthday too!" - D Pfeffer
"I actually stopped drawing closer to 25 years ago. The funny thing is that my style now is totally different. Thanks again." - D Richardson
"Wow - great - thank you!" - L Daniels
"Wow!" - J Mazzochi
"I am honoured to be selected for this award." - S Mitchell
"Thank you so much." - S Grossberg
"Thanks for such a fabulous news" - A Shirinbab
"what a surprse! Thanks for letting me be a part of your show." - A Landon
"This is awesome!" - T Thompson
"Thank you so much for your very kind words and taking time out to give me valuable encouragement. Your feedback is inspiring as I embark on what I hope will be a successful art career and I will strive to follow your advice to think big!" - C Shayle
"I very much appreciate your consideration and encouragement." - T Howard
"Thank you for such wonderful news!" - Ocean Yen
"That is wonderful news! Thank you for the additional exposure!" - R Dixon
"Thank you, Elizabeth! I'm excited and honored." - P Bond
"Thank you for the insight and the opportunity. What really is nice though is the update. I am greatly glad for you letting me know what has happened and what will be happening." - C Cooney
"Thank you so much!" - D Ciobanu
" I also appreciate the exposure that your site offers." - J Cypher
"Thank you so much for this opportunity. I think your right in honing in my style...I paint what I feel right now and this last year has been full if growth..now time to bring it in and refine it all. Thanks again I hope to work with you again." S Molt
"Such wonderful news! Thanks for selecting my image, Ben! I'm very happy to have been honored by your Art Gallery!" B. Moseman
"I am honored Elizabeth. Thank you very much." L Armstrong
"Wow thank you so much!" R. Del Castillo
"Elizabeth, thank you for all the feedback and thoughts on my work and where I might go from here – it's very helpful and much appreciated. I will enjoy researching the artists you mention and look forward to how or in what ways their work might influence my own approach and vision." J Frees
"Thank you so much, I am honored to have my artwork chosen for these awards out of all the amazing artwork submitted! I look forward to submitting to future exhibitions." K Ingram
"I am absolutely thrilled on being adjudged the second place and want to thank you for the recognition." R Sarkar
"Thanks for your email and nominating me for the First place in oil. I am honoured and really excited for this news." H Afshani
"I truly appreciate the opportunity to showcase my work. Please keep me updated with future events and competitions that I may be eligible to enter." O Rahim
"Thank you very much for bring the great news to me. It's my great pleasure to receive the best in the show honor!" S Chen
"Thank you for the wonderful news. It is my great pleasure to make a contribution to "Flower Power". C Lefebvre
"I have never had anyone provide in depth view on my paintings so what you do is priceless." M O. Pekguleryuz
"It's my great pleasure to receive this reward!" S Chen
"I was completely thrilled to learn that not only my entry got accepted to the Spring Online Art Competition, but also an art piece "Selfie_Partying" won the first place Oils. When I googled and came across this competition, the description simply resonated as if it was speaking my heart on creating the paintings! And your comments were most wonderful and encouraging." E Cheng
"Thank you so much for your selection, and I am very greatful to be the 1st place in Acrylic." A Hur
"This is great! Thank you so much. I am honored that you reviewed my site and information about me. I really appreciate you support." D Daniel
"You have made my day, in fact I am having a hard time working this morning as I just want to go home and draw. You have flat-out inspired me." H McLaughlin
"Thank you so much for taking the time to write such a touching note. It is great to know that there are folks out there organizing and promoting art." L Azevedo
"Thanks so much for the Reward of Best In Show and First Place for my painting, Leon De Sonora. I appreciate your feedback about my Artist's Statement." E Hart
"Thank you so much for your kind and generous reply and observations. It was unexpected and deeply appreciated." B Williams
"I am truly grateful for your valuable time, consideration and offer of assistance." H McLaughlin
"Best in Show. Thank you so very much. I feel like doing one-handed push-ups. Not!" S Pham
"Many thanks for all your support and appreciation! This is truly a big honor for me and feel blessed." M Pandey